God's unconditional love.

The mission of The United Methodist Church is to make disciples of Jesus Christ for the transformation of the world. The mission of Hillview United Methodist Church is to live the teachings of Jesus as we share God's unconditional love. We believe that the transformation of the world will happen through God's unconditional love. 
There are many in our community who have been wounded by churches and individuals who profess the Christian faith. Hillview UMC strives to be a safe place to worship and live faith, where people can heal and be united through the love of Christ. All people are welcome at Hillview. 
We cannot describe God with certainty. But we can put into words what God does and how we experience God's action in our lives. God works in at least these seven ways: 
God creates. In the beginning, God created the universe, and the Creation is ongoing. From the whirling galaxies to subatomic particles, to the unfathomable wonders of our own minds and bodies—we marvel at God's creative wisdom. 

God sustains. God continues to be active in creation, holding all in "the everlasting arms." In particular, we affirm that God is involved in our human history—past, present, and future. 

God loves. God loves all creation. In particular, God loves humankind, created in the divine image. This love is like that of a parent. We've followed Jesus in speaking of God as "our Father," while at times it seems that God nurtures us in a motherly way as well. 

God suffers. Since God is present in creation, God is hurt when any aspect of creation is hurt. God especially suffers when people are injured. In all violence, abuse, injustice, prejudice, hunger, poverty, or illness, the living God is suffering in our midst. 

God judges. All human behavior is measured by God's righteous standards—not only the behavior itself but also the motive or the intent. The Lord of life knows our sin—and judges it. 

God redeems. Out of infinite love for each of us, God forgives our own self-destruction and renews us within. God is reconciling the individuals, groups, races, and nations that have been rent apart. God is redeeming all creation. 

God reigns. God is the Lord of all creation and of all history. Though it may oftentimes seem that the "principalities and powers" of evil have the stronger hand, we affirm God's present and future reign.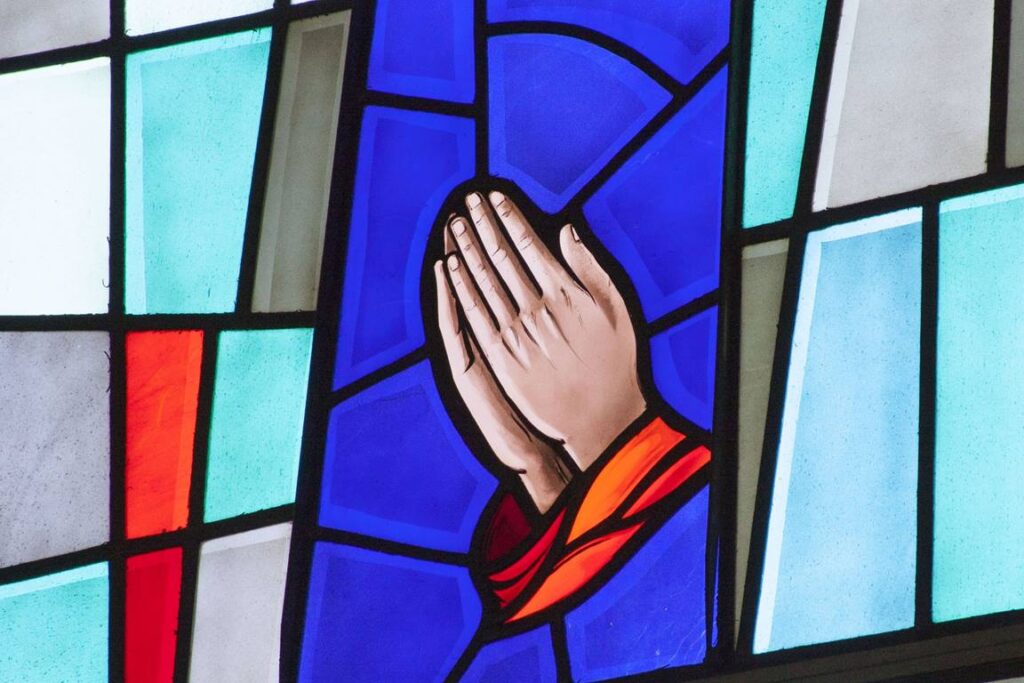 In trying to find words to express their faith in Jesus, the New Testament writers gave him various names. Jesus was Master, Rabbi, Teacher. He was the Way, the Truth, and the Life. He was the Doorway to the sheepfold, the Light of the world, the Prince of Peace, and more. In the church's long tradition, scores of other names or titles have been given. Let's look at five of the most central biblical names for Jesus: 
Son of God 
We believe in Jesus as God's special child. We call this the Incarnation, meaning that God was in the world in the actual person of Jesus of Nazareth… 
Son of man 
Paradoxically, we also believe that Jesus was fully human. One of the church's first heresies claimed that Jesus only seemed to be human, that he was really a divine figure in disguise. But the early church rejected this. It affirmed that Jesus was a person in every sense that we are. He was tempted. He grew weary. He wept. He expressed his anger. In fact, Jesus is God's picture of what it means to be a mature human being. 
Christ 
We say "Jesus Christ" easily, almost as if "Christ" were Jesus' surname. Yet this name is another way of expressing who we believe Jesus to be. Christ is the Greek translation of the Hebrew word Messiah, which means God's Anointed One. For years before Jesus' time, the Jews had been expecting a new king, a descendant of the revered King David, who would restore the nation of Israel to glory. Like kings of old, this one would be anointed on the head with oil, signifying God's election; hence, the Chosen One = the Anointed One = the Messiah = the Christ. The early Jewish Christians proclaimed that Jesus was, indeed, this Chosen One. Thus, in calling him our Christ today, we affirm that he was and is the fulfillment of the ancient hope and God's Chosen One to bring salvation to all peoples, for all time. 
Lord 
We also proclaim Jesus as our Lord, the one to whom we give our devoted allegiance. The word Lord had a more powerful meaning for people of medieval times because they actually lived under the authority of lords and monarchs. Today some of us may find it difficult to acknowledge Jesus as Lord of our lives. We're used to being independent and self-sufficient. We have not bowed down to authority. To claim Jesus as Lord is to freely submit our will to his, to humbly profess that it is he who is in charge of this world. 
Savior 
Perhaps best of all, we believe in Jesus as Savior, as the one through whom God has freed us of our sin and has given us the gift of whole life, eternal life, and salvation. We speak of this gift as the atonement, our "at-oneness" or reconciliation with God. We believe that in ways we cannot fully explain, God has done this through the mystery of Jesus' self-giving sacrifice on the cross and his victory over sin and death in the Resurrection. 
(From United Methodist Member's Handbook, Revised by George Koehler (Discipleship Resources, 2006), pp. 76-77.) 
Holy Spirit 
The Holy Spirit is God's present activity in our midst. When we sense God's leading, God's challenge, or God's support or comfort, we say that it's the Holy Spirit at work. 
https://www.umc.org/en/content/our-christian-roots-the-holy-spirit
Grace 
We believe that God is gracious and loving, always making available the grace we need. Grace is God's love toward us, God's free and undeserved gift. Several words describe how grace works in our lives. Prevenient grace is that which "comes before" anything we can do to help ourselves. Although we are all bound by our sinful nature, grace gives us enough freedom of will to be able to respond to God. In truth, all grace is prevenient—we cannot move toward God unless God has first moved toward us. God seeks us out, pursues us, calls us to come into the loving relationship that we were created to enjoy. Convicting grace makes us conscious of our sinfulness and urges us to repentance. Justifying grace forgives and puts us into the right relationship with God. Sanctifying grace enables us to grow in the holiness of life. Perfecting grace molds us into the image of Christ. The grace of God is made available to us through the life, death, and resurrection of Jesus Christ and works in our lives through the presence and power of the Holy Spirit. 
Sacraments of Baptism and Communion
Holy Baptism and Holy Communion have been chosen and designated by God as special means through which divine grace comes to us. Holy Baptism is the sacrament that initiates us into the body of Christ "through water and the Spirit" ("The Baptismal Covenant I," UMH; page 37). In baptism, we receive our identity and mission as Christians. Holy Communion is the sacrament that sustains and nourishes us in our journey of salvation. In a sacrament, God uses tangible, material things as vehicles or instruments of grace. 
https://www.umc.org/en/content/an-open-table-how-united-methodists-understand-communion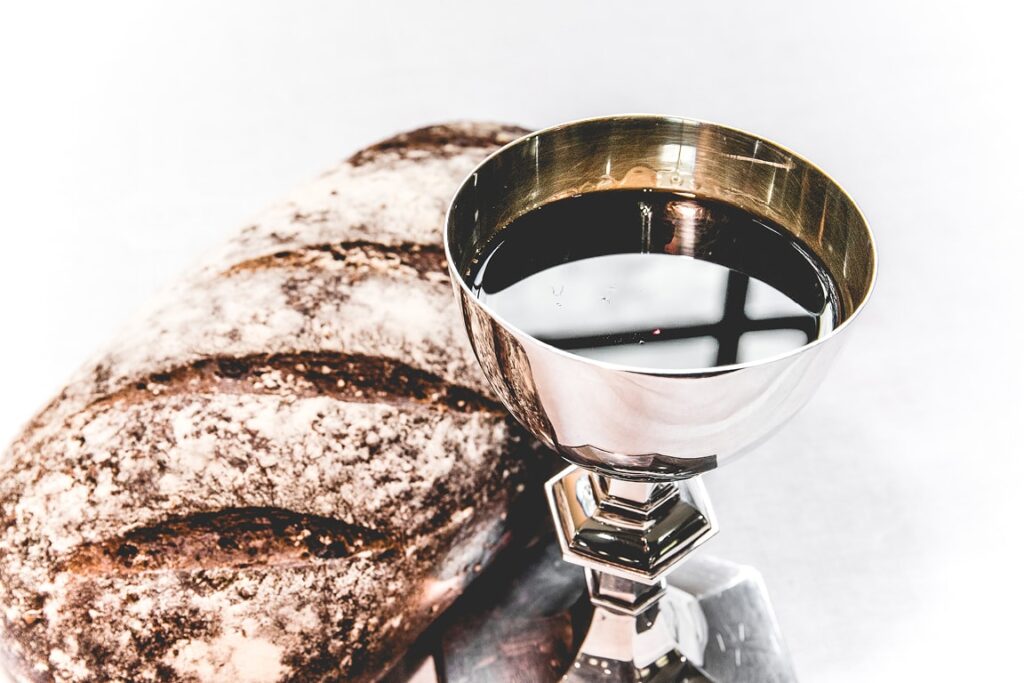 We say that God speaks to us through the Bible and that it contains all things necessary for salvation. This authority derives from three sources: 
We hold that the writers of the Bible were inspired by God, that they were filled with God's Spirit as they wrote the truth to the best of their knowledge. 

We hold that God was at work in the process of canonization, during which only the most faithful and useful books were adopted as Scripture. 

We hold that the Holy Spirit works today in our thoughtful study of the Scriptures, especially as we study them together, seeking to relate the old words to life's present realities. 
The Bible's authority is, therefore, nothing magical. For example, we do not open the text at random to discover God's will. The authority of Scripture derives from the movement of God's Spirit in times past and in our reading of it today. 
We United Methodists put the Bible to work. In congregational worship, we read from the Bible. Through preaching, we interpret its message for our lives. It forms the background of most of our hymns and liturgy. It's the foundation of our church school curriculum. Many of us use it in our individual devotional lives, praying through its implications day by day. However, we admit that there's still vast "biblical illiteracy" in our denomination. We need to help one another open the Bible and use it. 
Perhaps the Bible is best put to use when we seriously answer these four questions about a given text: (1) What did this passage mean to its original hearers? (2) What part does it play in the Bible's total witness? (3) What does God seem to be saying to my life, my community, my world, through this passage? and (4) What changes should I consider making as a result of my study? 
https://www.umc.org/en/content/our-christian-roots-the-bible
We believe that the church is the body of Christ, an extension of Christ's life and ministry in the world today. 
We believe that the mission of the church is to make disciples of Jesus Christ for the transformation of the world. 
We believe that the church is "the communion of saints," a community made up of all past, present, and future disciples of Christ. 
We believe that the church is called to worship God and to support those who participate in its life as they grow in faith. 
https://www.umc.org/en/content/our-christian-roots-the-church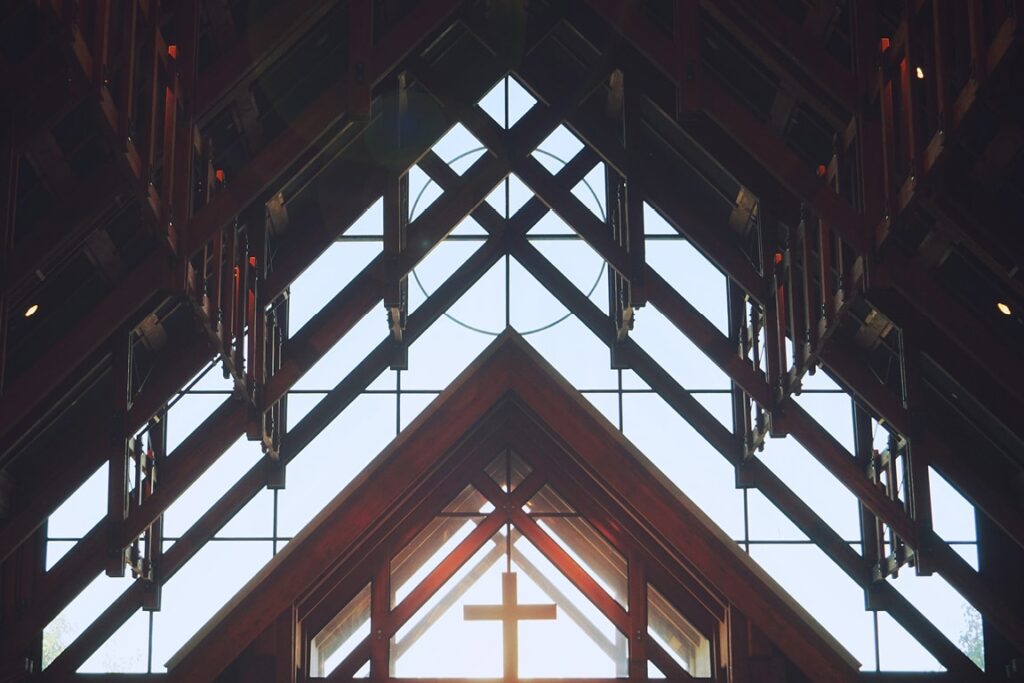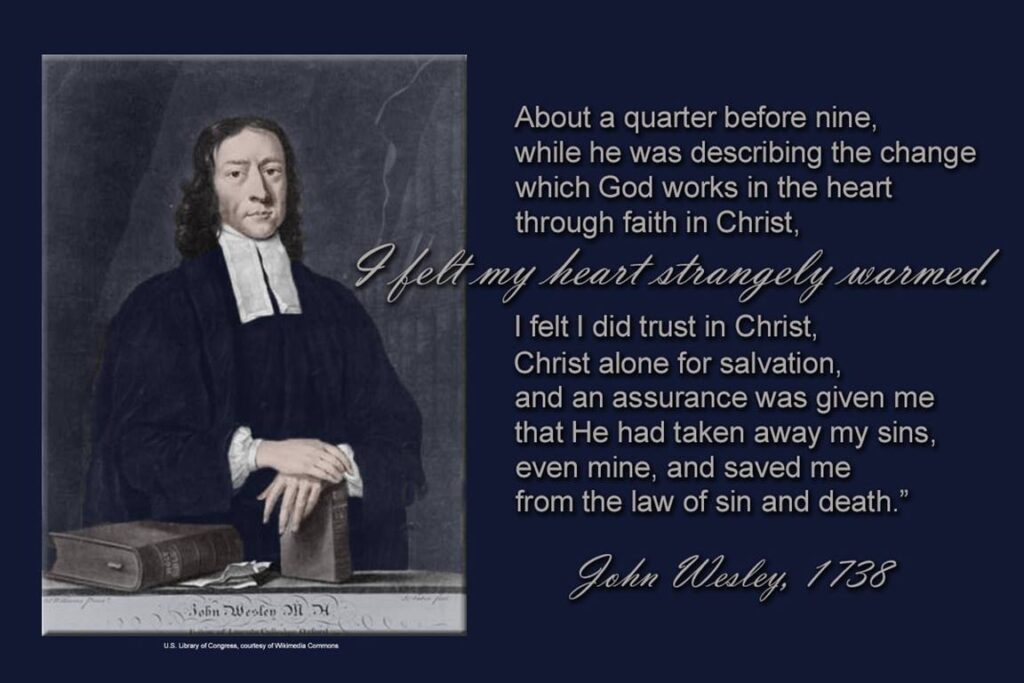 Salvation means much more than just assurance of being forgiven of our sins and going to heaven when we die. Salvation involves experiencing healing, wholeness, and restoration that fill us with love for God and neighbor and frees us from the power of sin. Justification and sanctification together generate full salvation. Our goal as United Methodist Christians here and now is to help people experience full salvation in this life. 
Talk of a "rapture" or a "Great Tribulation" visited upon those not "raptured" is not found in our doctrinal standards. These are the products of speculations of later generations in other Protestant denominations, not part of our teaching as United Methodists. 
Our focus is less on the second coming of Christ, and more on living out the teachings of his first coming. Generally speaking, United Methodists are focused on welcoming his saving grace to work fully in our lives, here and now–prevenient grace that moves us to turn to Christ for salvation, justifying grace that works righteousness in us and trust for salvation, and sanctifying grace that perfects us in lives of love of God and neighbor. 
Often attention to the second coming can get pretty speculative. We tend not to be speculative people. As the spiritual descendants of John Wesley, we are practical people attending to Christ primarily as he is present in worship and in the daily life and needs of others around us. 
https://www.umc.org/en/content/ask-the-umc-what-does-the-united-methodist-church-teach-about-the-second-coming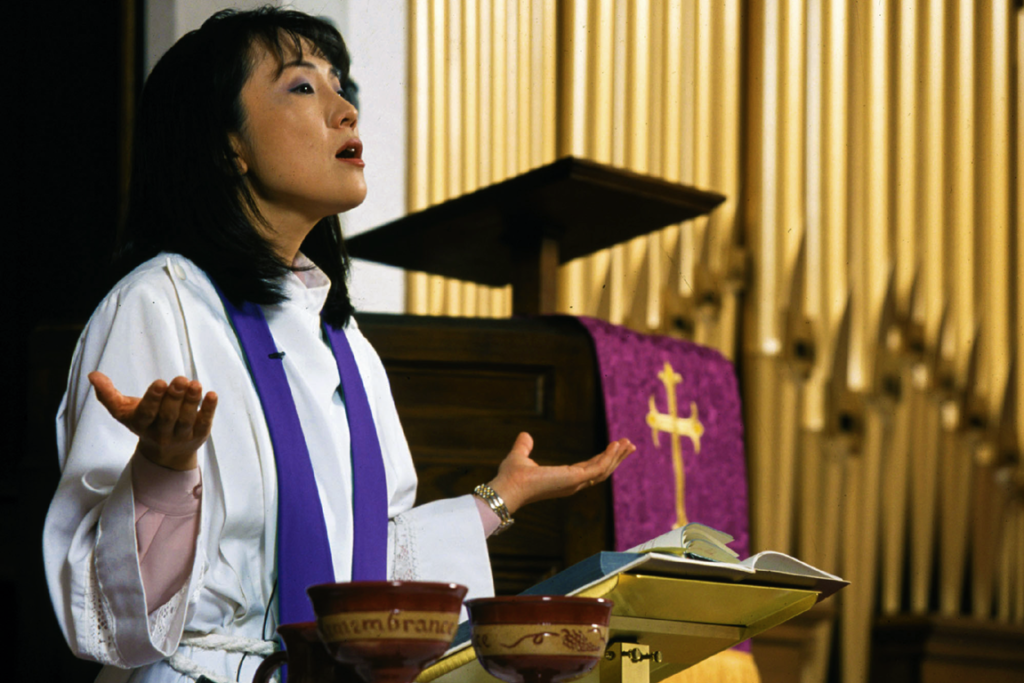 Scripture offers us a look at God's original intent in the creation of male and female, and the mutual and equal roles that they each play within all of creation. As we study the creation accounts we can see how the fall did not change God's intent of equality in living out our relationships, although it made experiencing the reality of equality a much more difficult task. In the New Testament, we find that Jesus taught and lived in a way that reflected his respect for the worth and dignity of both women and men. 
In Paul, we have seen, in spite of some strong admonitions against women speaking in the Church, an underlying recognition that everyone is free in Christ Jesus. It is important to look at some of the more difficult passages from Paul's writings in light of the specific situation that he was addressing. Many spiritually mature women were active and respected in Paul's ministry. 
In the tradition of the Old Testament people and the New Testament accounts, we find women actively involved in ministry. Although not as many women are mentioned in leadership roles as men, there is enough evidence to give us a glimpse at a tradition of women that is often overlooked. As we move from the patristic and medieval ages through the Reformation into modem history we see repression of women's rights followed by a gradual resurgence of activity which began to afford more freedom and opportunities to women. 
Women's personal experiences of God's call gives further witness to the importance of recognizing women in ministry positions. Although the sharing of personal testimony is subjective proof at best, the similarity of experience of women throughout the ages seems to offer some sense of validity to women's place in ministry. 
It stands to reason, in view of scripture, tradition, and experience that women should be afforded the opportunity to live out their faith in the fullness of God's intention. All are given spiritual gifts for the building up and edifying of the Body of Christ. It is most significant to note that there is no mention in scripture of different gifts for men and women. It Is only reasonable to infer from this that the Holy Spirit will determine which gifts will be given to which persons, irrespective of gender. May we, as God's people, allow all people to operate fully in the gifts that are theirs. 
http://ee.umc.org/what-we-believe/commentary-women-in-the-ministry
The Social Principles, while not to be considered church law, are a prayerful and thoughtful effort on the part of the General Conference to speak to the human issues in the contemporary world from a sound biblical and theological foundation as historically demonstrated in United Methodist traditions. They are a call to faithfulness and are intended to be instructive and persuasive in the best of the prophetic spirit.  The Social Principles are a call to all members of The United Methodist Church to a prayerful, studied dialogue of faith and practice. 
Page 509, From The Book of Discipline of The United Methodist Church – 2016. Copyright 2016 by The United Methodist Publishing House.
The Natural World 
All creation is the Lord's, and we are responsible for the ways in which we use and abuse it. Water, air, soil, minerals, energy resources, plants, animal life, and space are to be valued and conserved because they are God's creation and not solely because they are useful to human beings. God has granted us stewardship of creation. We should meet these stewardship duties through acts of loving care and respect. Economic, political, social, and technological developments have increased our human numbers and lengthened and enriched our lives. However, these developments have led to regional defoliation, dramatic extinction of species, massive human suffering, overpopulation, and misuse and overconsumption of natural and nonrenewable resources, particularly by industrialized societies. This continued course of action jeopardizes the natural heritage that God has entrusted to all generations. Therefore, let us recognize the responsibility of the church and its members to place a high priority on changes in economic, political, social, and technological lifestyles to support a more ecologically equitable and sustainable world leading to a higher quality of life for all of God's creation. 
The Nurturing Community 
The community provides the potential for nurturing human beings into the fullness of their humanity. We believe we have a responsibility to innovate, sponsor, and evaluate new forms of community that will encourage the development of the fullest potential in individuals. Primary for us is the gospel understanding that all persons are important—because they are human beings created by God and loved through and by Jesus Christ and not because they have merited significance. We, therefore, support social climates in which human communities are maintained and strengthened for the sake of all persons and their growth. We also encourage all individuals to be sensitive to others by using appropriate language when referring to all persons. Language of a derogatory nature (with regard to race, nationality, ethnic background, gender, sexuality, and physical differences) does not reflect value for one another and contradicts the gospel of Jesus Christ. 
The Social Community 
The rights and privileges a society bestows upon or withholds from those who comprise it indicate the relative esteem in which that society holds particular persons and groups of persons. We affirm all persons as equally valuable in the sight of God. We, therefore, work toward societies in which each person's value is recognized, maintained, and strengthened. We support the basic rights of all persons to equal access to housing, education, communication, employment, medical care, legal redress for grievances, and physical protection. We deplore acts of hate or violence against groups or persons based on race, color, national origin, ethnicity, age, gender, disability, status, economic condition, sexual orientation, gender identity, or religious affiliation. Our respect for the inherent dignity of all persons leads us to call for the recognition, protection, and implementation of the principles of The Universal Declaration of Human Rights so that communities and individuals may claim and enjoy their universal, indivisible, and inalienable rights. 
The Economic Community 
We claim all economic systems to be under the judgment of God no less than other facets of the created order. Therefore, we recognize the responsibility of governments to develop and implement sound fiscal and monetary policies that provide for the economic life of individuals and corporate entities and that ensure full employment and adequate incomes with a minimum of inflation. We believe private and public economic enterprises are responsible for the social costs of doing business, such as employment and environmental pollution, and that they should be held accountable for these costs. We support measures that would reduce the concentration of wealth in the hands of a few. We further support efforts to revise tax structures and to eliminate governmental support programs that now benefit the wealthy at the expense of other persons. 
The Political Community 
While our allegiance to God takes precedence over our allegiance to any state, we acknowledge the vital function of government as a principal vehicle for the ordering of society. Because we know ourselves to be responsible to God for social and political life, we take stands on the following relative to governments: 
Basic Freedoms and Human Rights 

Political Responsibility 

Church and State Relations 

Freedom of Information 

Education 

Civil Obedience and Civil Disobedience 

The Death Penalty 

Criminal Justice and Restorative Justice 

Military Service 
The World Community 
God's world is one world. The unity now being thrust upon us by technological revolution has far outrun our moral and spiritual capacity to achieve a stable world. The enforced unity of humanity, increasingly evident on all levels of life, presents the Church as well as all people with problems that will not wait for an answer: injustice, war, exploitation, privilege, population, international ecological crisis, the proliferation of arsenals of nuclear weapons, development of transnational business organizations that operate beyond the effective control of any governmental structure, and the increase of tyranny in all its forms. This generation must find viable answers to these and related questions if humanity is to continue on this earth. We commit ourselves as a Church to the achievement of a world community that is a fellowship of persons who honestly love one another. We pledge ourselves to seek the meaning of the gospel in all issues that divide people and threaten the growth of the world community.