Your Pastor, Rev. Brenda Sene
We, the community of Hillview United Methodist Church, acknowledge that the fullest, truest expression of what we believe about God is revealed in how we behave towards ourselves and others. 
We are learning how to better support one another in the work we feel called to do in Christ's name – locally and globally. Such efforts include striving for peace and justice; protecting, sustaining and repairing the earth; bringing help and hope to those people who struggle; and other loving work.
To live the teachings of Jesus as we share God's unconditional love.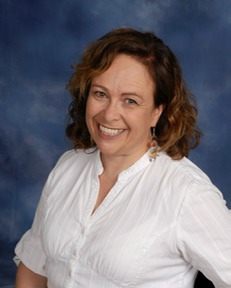 A ministry of radical inclusion.
Brenda Sene has served at Hillview since July of 2014. She has pastored churches in Oregon, Eastern Idaho, England, and Illinois. Brenda graduated from Syracuse University (BA in Religion and Jewish Studies, 1984), Perkins School of Theology, Southern Methodist University (MDIV, 1991), and Boise State University (Graduate Certificate in Conflict Management, 2020). Brenda was raised in a small farming community in northern New York and had many experiences of religion in what is known as "The Burn Over District." She grew up not far from Palmyra, NY, the home area of Joseph Smith. She attended summer tent meetings led by traveling evangelists, and she was often on the sidelines of the Pentecostal denomination her grandparents established.  She finally felt at home when she found the United Methodist Church. Brenda is passionate about celebrating diversity of beliefs and cultures in the church. She works with congregations to become truly welcoming and loving of all people. She encourages congregations to question their faith and values, and not to shy away from conversations that may sometimes push the envelope. Brenda is married to Dennis King, and has four adult children and one granddaughter. She enjoys coffee with friends, reading, travel, and time spent with family. If you want to talk, she never says "no" to a cup of coffee! 
Contact Information
Office | 208.375.0392
Email | bsene@msn.com