We, the community of Hillview United Methodist Church, acknowledge that the fullest, truest expression of what we believe about God is revealed in how we behave towards ourselves and others. 
We are learning how to better support one another in the work we feel called to do in Christ's name – locally and globally. Such efforts include striving for peace and justice; protecting, sustaining and repairing the earth; bringing help and hope to those people who struggle; and other loving work.
To live the teachings of Jesus as we share God's unconditional love.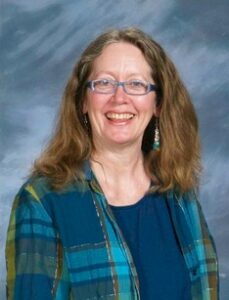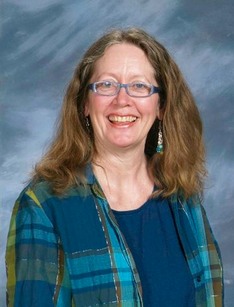 Claudia greets all who come to Hillview during the week when the office is open and has done so for over 20 years. This has been the favorite part of her service to Hillview. She also serves as liaison to Hillview Preschool and has been on their board for many years. Her daughter and two of her granddaughters are alumni of the preschool. Claudia is also the Wedding Coordinator at Hillview.


Claudia is fourth or fifth generation Methodist, her great grandfather helped lay the cornerstone at the church she grew up in, Central UMC, in Phoenix, AZ. Church was very important in her family and when she and her grandparents spent part of the summer in Prescott AZ they sometimes went into town for church and other times created their own worship service. Claudia got to choose scriptures and songs and help lead the private family services.


Claudia is a member of the UMW (United Methodist Women) and regularly attends Lydia Circle and has led the Spring One Day retreat and the Fall Retreat on occasion. She has also worked with BSA for many years. She has been a Den Leader, Cub Master and Committee member for Pack 255 and now serves as the Lion Leader. She has also serves as Committee Member and Merit Badge Counselor for Scouts BSA Troop 255.


Claudia has two grown children, Jeff, and Kim and four granddaughters, a llama, a dog and a cat and enjoys crocheting, knitting and beading.
Contact Information
Office | 208.375.0392
Email | churchoffice@hillviewmethodist.org