To live the teachings of Jesus as we share God's unconditional love.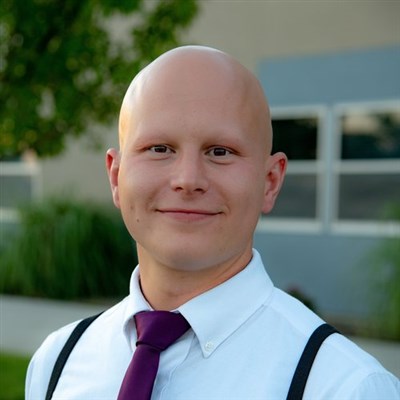 A ministry of radical inclusion.
Buddy Joined the team at Hillview July 1, 2023, and is so excited to be here! Coming off of a 5 year innovation and vitality project in Twin Falls, Idaho, Buddy is passionate about creating a space where the 'spiritually homeless' can feel at home. Growing up and spending his younger years working in evangelical churches, Buddy has seen and experience his fair share of church-inflicted hurts, and is hopeful that Hillview can become a place of healing, and a place where those who felt as if belonging to a faith community was no longer an option for them, but longed for it, can find belonging in our midst (again, or for the very first time!).
Pastor Buddy grew up in Caldwell and Nampa, and is excited to be back in the treasure valley with Charlotte (wife), Henri (son), and their pets (Lab puppy and Tortoiseshell cat). They love hiking and biking in the foothills, walking the greenbelt, and live music and great coffee or good beer on a patio somewhere.
Contact Information
Cell | 208.283.6883
Email | pastor@hillviewmethodist.org
We, the community of Hillview United Methodist Church, acknowledge that the fullest, truest expression of what we believe about God is revealed in how we behave towards ourselves and others. 
We are learning how to better support one another in the work we feel called to do in Christ's name – locally and globally. Such efforts include striving for peace and justice; protecting, sustaining and repairing the earth; bringing help and hope to those people who struggle; and other loving work.